Services
Century 21 Infinity
Local real estate experts in Stanhope Gardens.

At Century 21 Infinity we are locals. We love our community and have a deep understanding of our local property market. Using the combined real estate experience of our team of professionals, we at Century 21 Infinity take the time to understand what it is you need.

Whether you're looking to buy or sell, rent or lease, upgrade or downsize, invest or occupy the team at Century 21 Infinity has the expertise to ensure the entire experience is hassle free and gets you the best result at the best price.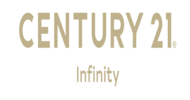 Century 21 Trading Hours
Monday - Wednesday
9:00AM- 6:00PM
Thursday
9:00AM - 8:00PM
Friday - Saturday
9:00AM - 6:00PM
Sunday
CLOSED