Hair & Beauty
GTC Natural Therapies
GTC Natural Therapies offer traditional massage services including aromatherapy and reflexology, as well as specialised services such as acupuncture and cupping. Call the friendly staff today for your booking.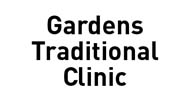 Centre Trading Hours
MONDAY - WEDNESDAY
9:00AM - 5:30PM
THURSDAY
9:00AM - 9:00PM
FRIDAY
9:00AM - 5:30PM
SATURDAY
9:00AM - 5:00PM
SUNDAY
10:00AM - 4:00PM
Please note some store may trade outside of the above hours, please contact individual stores for specific times.