Years of experience sourcing premium fruits and vegetables, and an uncompromising commitment to quality and freshness make Top Juice the best. Top Juice weaves their magic to turn the juiciest and freshest exotic fruits and vegetables into the best fruit salads, juices, smoothies and meals in Australia.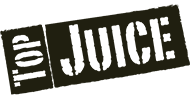 Centre Trading Hours
MONDAY - WEDNESDAY
9:00AM - 5:30PM
THURSDAY
9:00AM - 9:00PM
FRIDAY
9:00AM - 5:30PM
SATURDAY
9:00AM - 5:00PM
SUNDAY
10:00AM - 4:00PM
Please note some store may trade outside of the above hours, please contact individual stores for specific times.