Verve Jewellers have a wonderful range of quality and fine jewellery, and stock exclusive brands such as Thomas Sabo, Swarovski & Georgini. They have an extensive range of mens and ladies watches, and are sure to meet all your jewellery needs. Verve Jewellers is located just outside of Kmart, next to Flight Centre.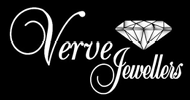 Centre Trading Hours
MONDAY - WEDNESDAY
9:00AM - 5:30PM
THURSDAY
9:00AM - 9:00PM
FRIDAY
9:00AM - 5:30PM
SATURDAY
9:00AM - 5:00PM
SUNDAY
10:00AM - 4:00PM
Please note some store may trade outside of the above hours, please contact individual stores for specific times.