Technology & Appliances
Vodafone
Vodafone are the world's leading mobile telecommunications company, providing 3G coverage to 94 percent of Australians. They give consumers and businesses affordable access to innovative services such as internet and email on their mobile or laptop, via the Vodafone Mobile Broadband. Vodafone is located in the Kmart mall, opposite Noni B.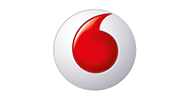 Centre Trading Hours
MONDAY - WEDNESDAY
9:00AM - 5:30PM
THURSDAY
9:00AM - 9:00PM
FRIDAY
9:00AM - 5:30PM
SATURDAY
9:00AM - 5:00PM
SUNDAY
10:00AM - 4:00PM
Please note some store may trade outside of the above hours, please contact individual stores for specific times.