Supermarket
Chocolate Crackle Cake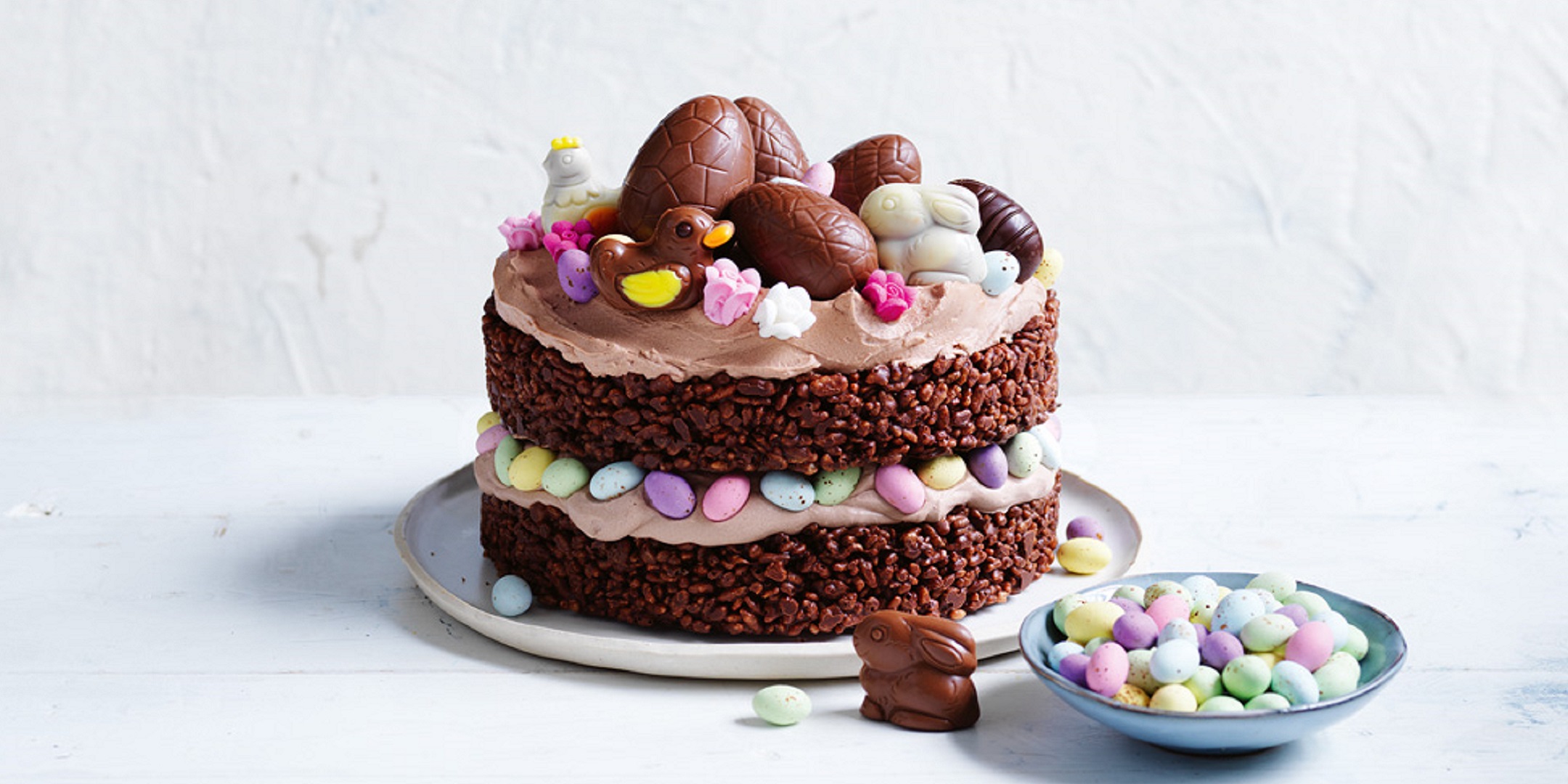 Coles have delivered the goods! Using Coco Pops and chocolate Easter eggs, it's a great no-bake dessert option.
Time: 20 minutes + 2 hr setting time
Serves: 12
Ingredients
375g pkt Kellogg's Coco Pops
290g Coles Dark Choc Buttons, melted
100g copha, melted
62g tubs Nestlé Chocolate Mousse
Chocolate Easter eggs, to decorate
Assorted Easter chocolates, to decorate
Mini icing flowers, to decorate
Method
STEP 1
Grease and line two 20cm (base measurement) springform pans. Combine the coco pops, chocolate and copha in a large bowl. Divide evenly between prepared pans. Smooth the surface. Place in the fridge for 2 hours or until set.
STEP 2
Stir the mousse in a bowl until smooth. Place 1 crackle layer on a plate. Spread with half the mousse. Top with Easter eggs and the remaining crackle layer. Spread with the remaining mousse. Top with Easter chocolates, icing flowers and more Easter eggs.
INSPIRATION
Check this out