Food & Drink
Filled Favourites
At Donut King
Coming to Donut King stores on Monday the 23rd of March is our NEW Filled Favourites range.
In the line up are all your favourites - Choc Hazel, Custard, Lemon Curd and the ol' classic Jam N' Cream! Perfect with your favourite Donut King coffee or a milkshake, these are sure to become a hit.
Come into Donut King and enjoy a Filled Favourite!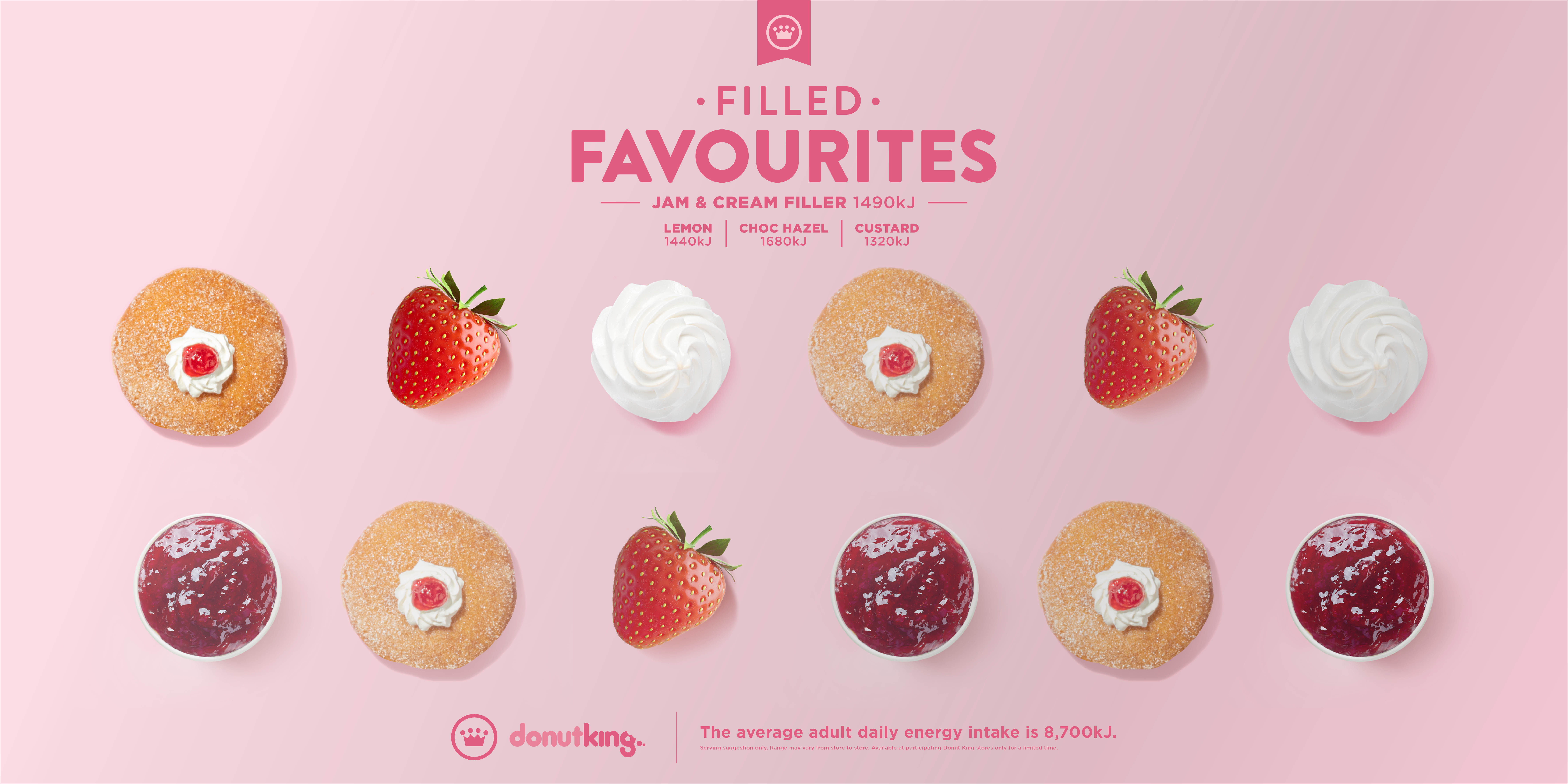 INSPIRATION
Check this out