Offers
Composite Veneer- ONLY $550!
at Finesse Dental
Spoil yourself or someone you love this Christmas
Terms and Conditions:
Suitable for adults over 18yrs old.
Composite Veneer-$550 each
Consult must be booked before treatment begins
Clean and whitening may be recommended before treatment. Additional costs apply.
Offer Valid till 31st March 2021.
Check in Store for more details
Book Online or call 02 8824 4800 to Schedule an appointment.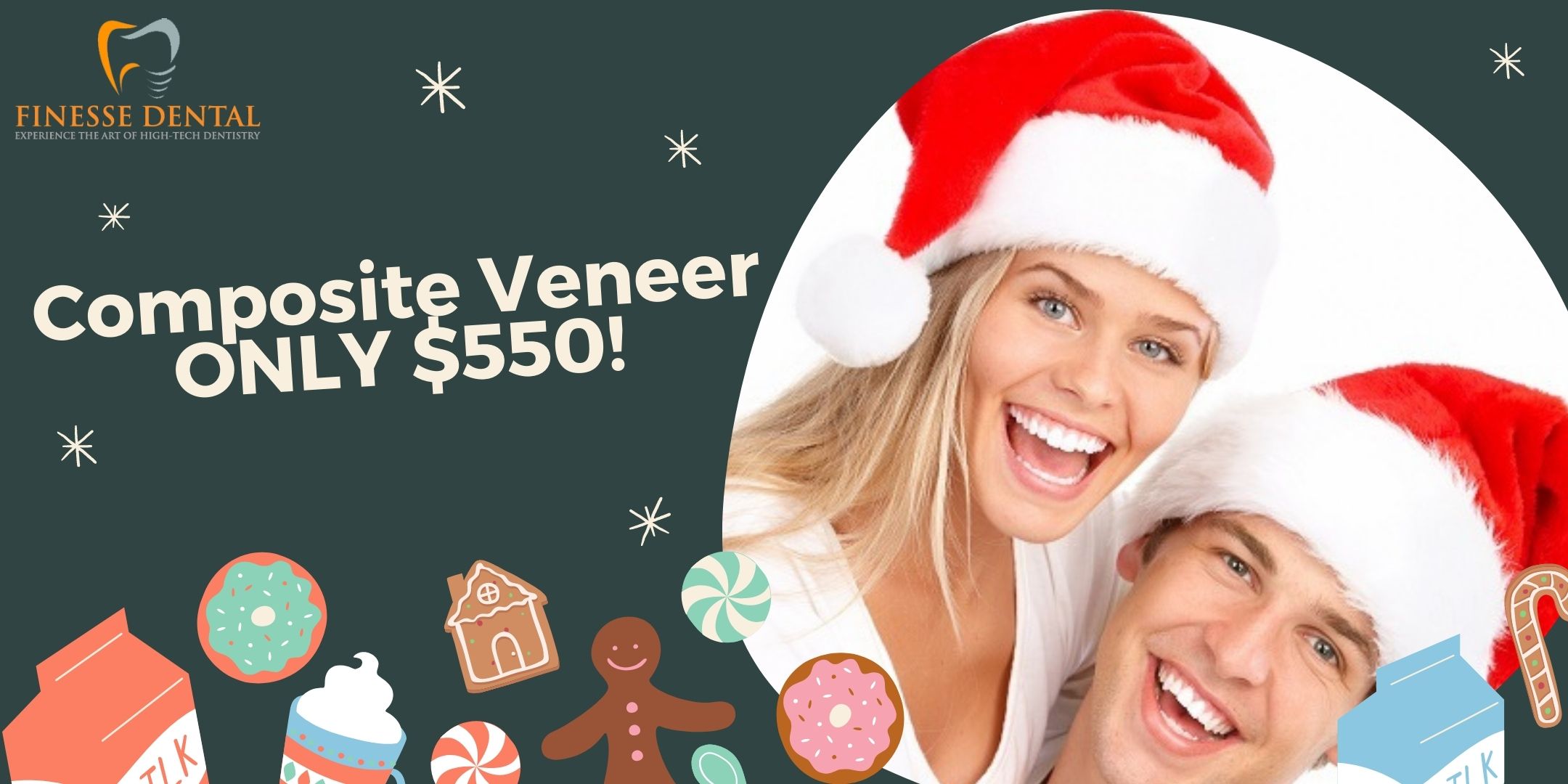 INSPIRATION
Check this out