Food & Drink
Kids Build Your Own Meal Deal
At George's The Pizza Shop
Hey Kids, guess what? Our Build Your Own Kids Meal is now online and available for pick up and delivery. Yay! As well as a fun activity sheet, you can also have fun choosing your meal in 4 easy steps.
STEP 1
Choose a Traditional Kids Size Pasta
Or a 6" Kids Pizza with your choice of 4 toppings
STEP 2
Choose Your Favourite Pop Top Flavour
STEP 3
Choose a Scoop of Your Favourite Ice Cream
STEP 4
Smile and Say Thank You Mum and Dad because pretty soon you will be enjoying all of these awesome things!
So head on over to our website and get building!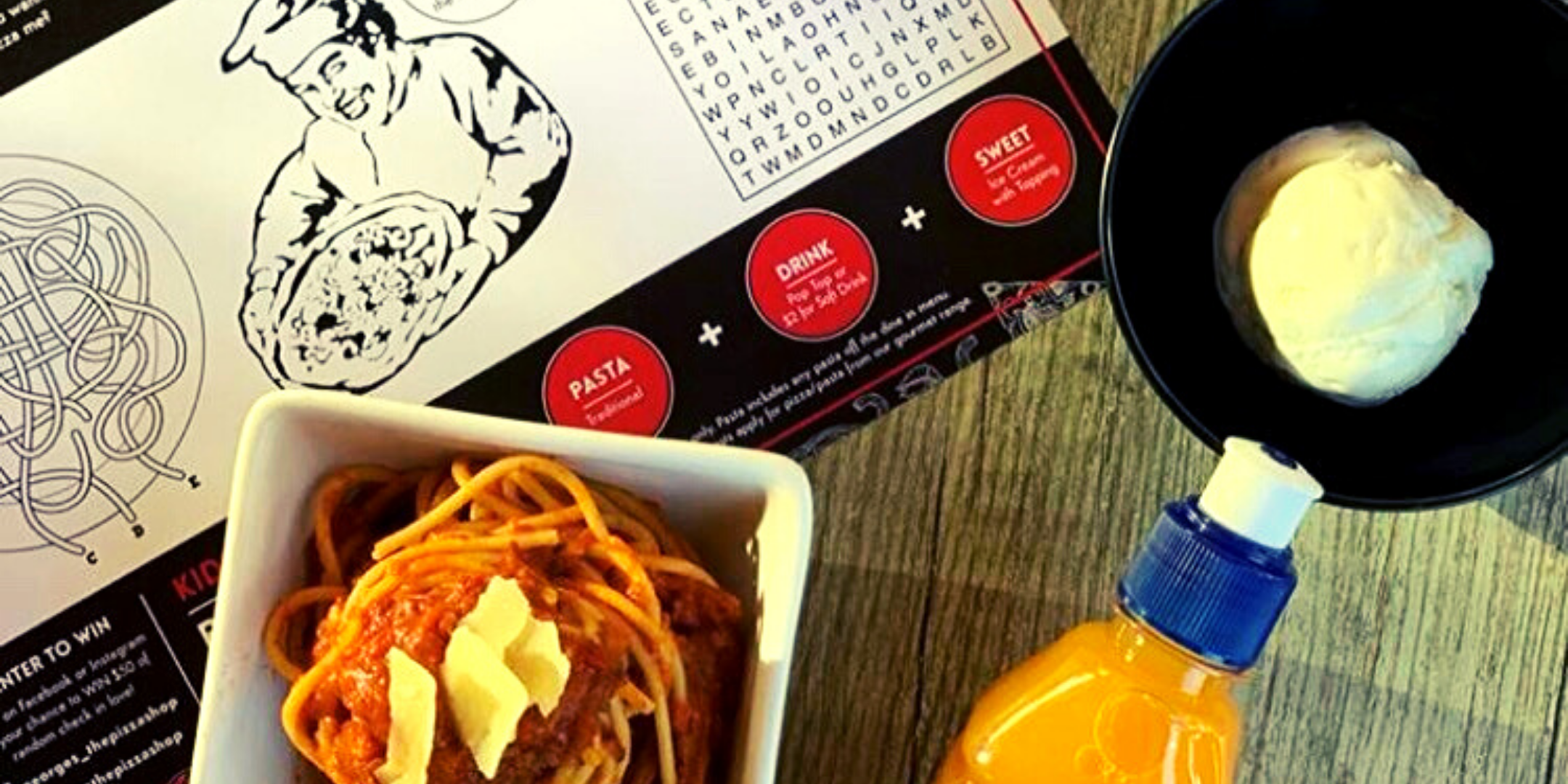 INSPIRATION
Check this out