Soup Season
This Winter, Soul Origin are celebrating Soup Season with a range of their deliciously hot Soul Origin soups! From the classic Traditional Pumpkin to their all new Vietnamese Beef, this season's flavours have been created to suit every tastebud! Make sure to add a cheese toastie - because everything tastes better with a cheese toastie!
Try them in store today!
*Soup flavours available for a limited time only. See in store for more information.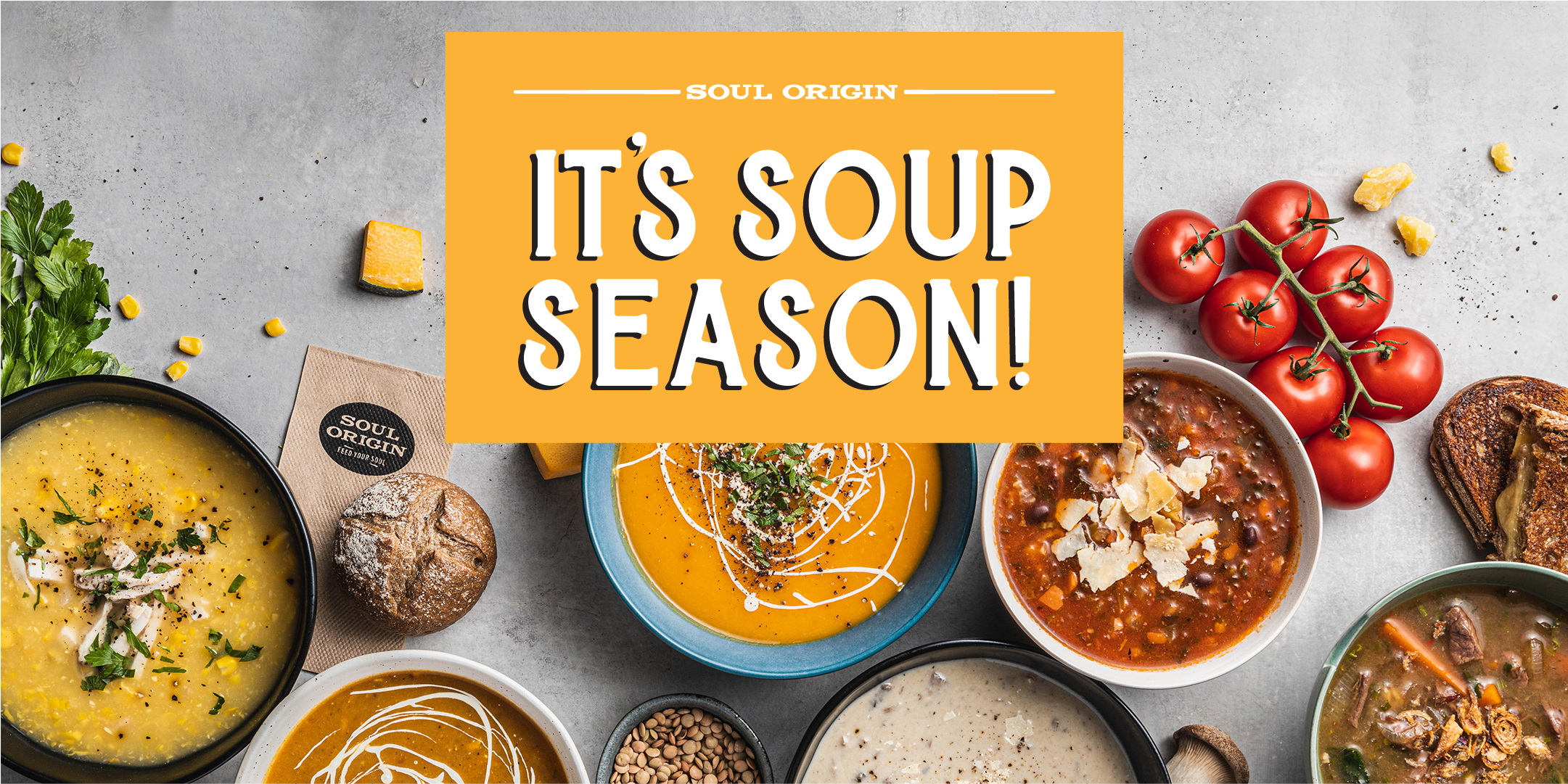 INSPIRATION
Check this out