Activated Probiotics Eczema
Did you know there's an evidence-based probiotic proven to reduce the symptoms of eczema? Introducing Biome Eczema Probiotic!
Single dose sachets of vanilla flavoured fast melt powder - identical to Biome Daily Kids
1 sachet daily for children over 2 to adults
RRP $39.95
Indications
Reduces symptoms of mild eczema
Relieves itchy skin associated with mild eczema
Helps to reduce the occurrence of symptoms of mild eczema
No cautions, contraindications or toxicity
Clinical trial
duration was 4 months
found improvements in quality of life within 8 weeks
patients found a 53% reduction in SCORAD score
patients found a 55% improvement in quality of life score
Exclusive to TerryWhite Chemmart!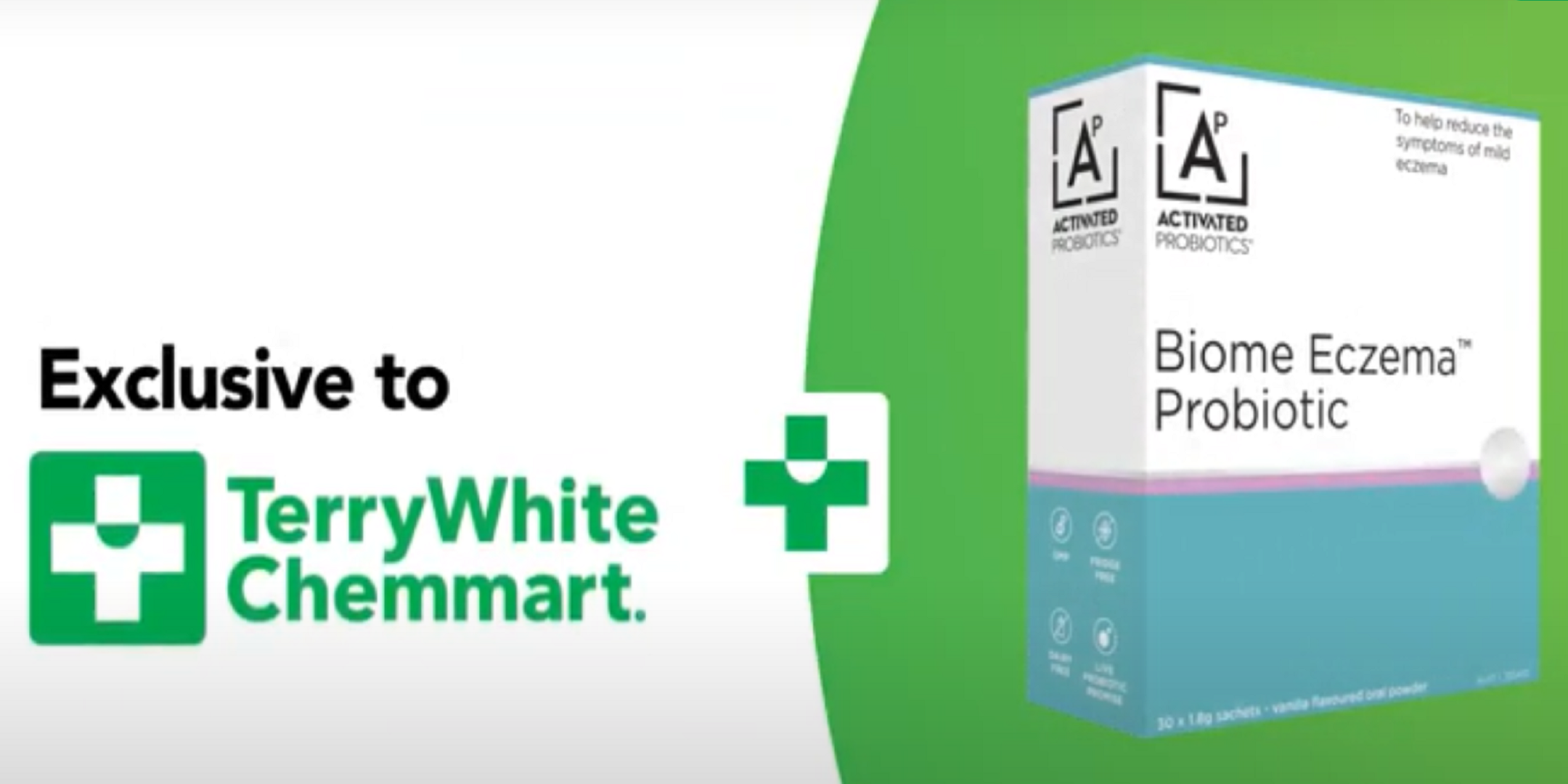 INSPIRATION
Check this out