Offers
Stanhope VIP App is here
Download and be rewarded instantly!
Become a Stanhope VIP Today and get exclusive access to special offers, competition giveaways, meal deals and earn redeemable points with every visit and with every purchase. You will be able to use your points to redeem prizes, enter competitions and access retailer deals.

Exclusive App Offer's
For the month of July sign up to Stanhope VIP and get 50 points instantly.
You can redeem any of the offers below by scanning the QR code at participating stores through your VIP app
Free Coffee – 50 points
Free Luxe Bag – 50 points
Free Dora Backpack - 50 points
Free Cookbooks - 20 & 50 Points
Go in the Draw to WIN a Stanhope Village $100 Gift Card
See deals for special offers from our retailers.
Earn points at every retailer!
Download the App by searching 'Stanhope Village or Stanhope Rewards ' and start earning points today. Click below to take you to your App Store
APPLE USER >> https://apple.co/2YsnHnF
ANDROID USER >> https://bit.ly/2KVptuq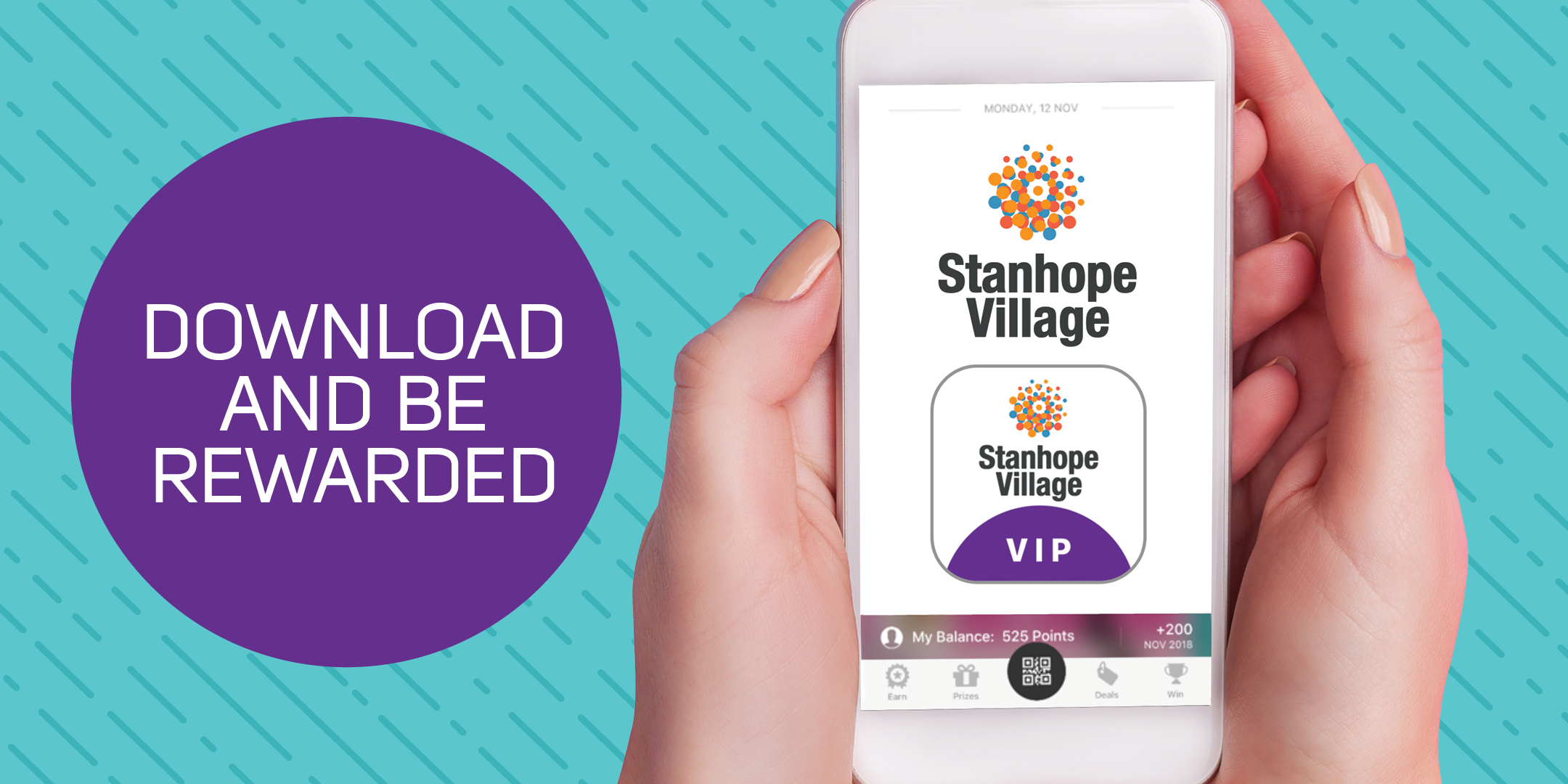 INSPIRATION
Check this out